Each member of our company is selected for their unique skills, strengths and commitment to the art of performing dance. Dancers dedicate nearly 20 hours of dance instruction each week, including participating on competitive dance teams at Dance Arts Centre. Our dancers learn as many as 15 pieces of choreography each season.

We hold auditions in the spring of each year to select members of the company and to chose lead performers and understudies. We aspire to enrich the community through our performance at public and private events.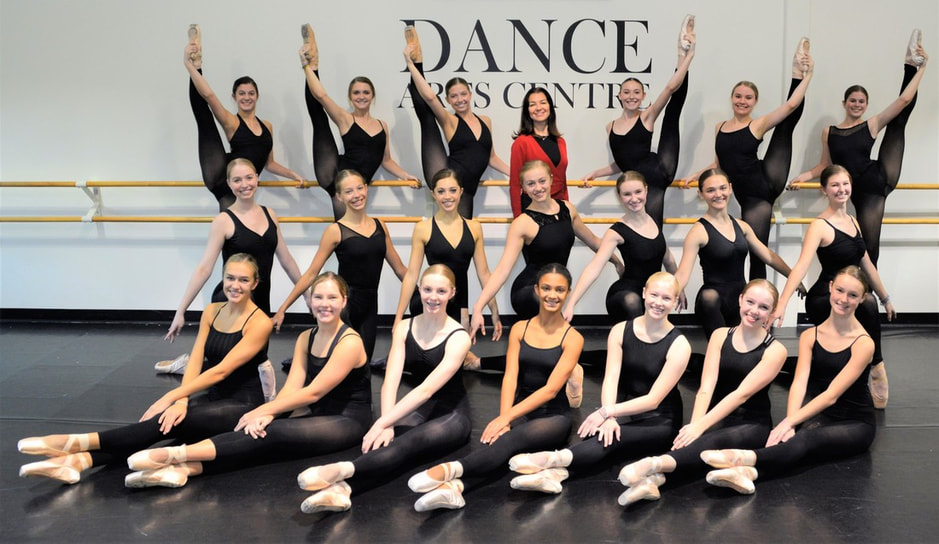 2017-18 La Danse Fatale Company Members
Back Row: Alexandra Abbott, Kate Borell, Sophie Brandser, Julia Levina (Artistic Director), Abbie Winn Neumayer, Lily Chumas, Emelyn Urdahl
Middle Row: Brielle Rohwer, Lauren Blake, Katie Stohlmeyer, Jenna Daub, Grace Kroese, Josie Rice, Sarah Becker
Front Row: Annie Hovet, Rose Kurvers, Bryn Stewart, Audrey Edwards, Ellie Holt, Kate Happe, Katy Lauerman
---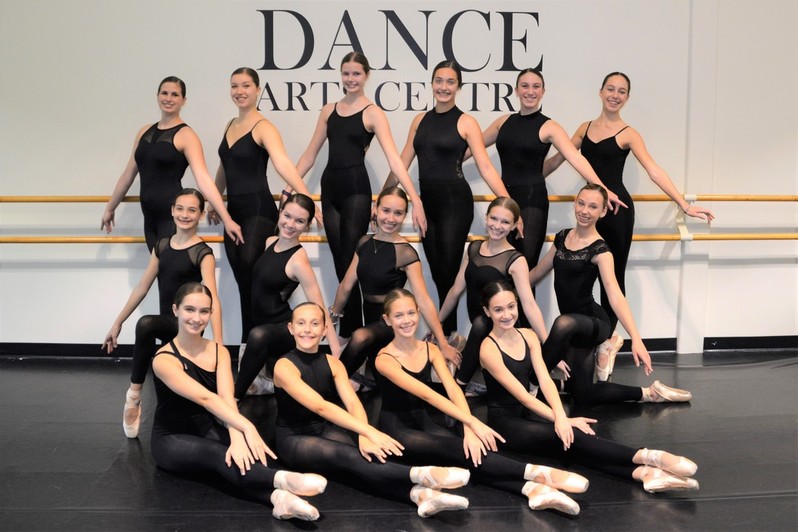 2017-18 La Danse Fatale Junior Company Members
Back Row: Margaux Seiler, Megan Miller, Elianna Schimke, Maddie Butner, Faith Black, Alex Trebil
Middle Row: Lily Butner, Alyssa Flippen, Tatum Batchelder, Aubrey Flippen, Brynna Bystrzycki
Front Row: Ella Muilenburg, Lauryn Unke, Isabel Kuismi, Izabella Gonzalez
---
Officers:

President: Candace Kroese
Executive Director: Jill Rieken - jill@danceartscentre.net
Secretary: Sue Grotta
Treasurer: Jill Urdahl

Board Members:

Artistic Director: Julia Levina - olidukhover@netscape.net
DAC Owner/Director: Jill Rieken
Smitha Abbott
Sara Blake
Suzy Fick
Amy Holt
Alicia Schimke
Amy Treptau

Board of Directors

The activities of La Danse Fatale are facilitated by our dedicated board of directors, artistic director and owner of Dance Arts Centre. They provide financial oversight, guide program planning, and contribute hours of work directly implementing performances and other La Danse Fatale events. All members of the board are volunteers and receive no compensation.
Auditions
​La Danse Fatale auditions for the 2018-2019 season will be held in Spring 2018 at Dance Arts Centre ~ 18690 Lake Drive East ~
Chanhassen, MN 55317.

Interested dancers may audition for main company and junior company positions. Dancers must have experience in ballet and one year of pointe.

Audition Workshop: TBD
Audition on Wednesday: TBD

Audition times are typically from 3:45-5:45, depending on the experience of the dancer. For more information, please call 952.937.2618