Current Events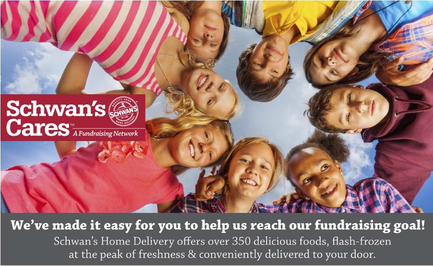 ​​Schwans Cares Fundraiser
to Support LDF - Do you order from Schwans?

November 16th - December 31st
​Through Schwans-Cares.com, you can order from Schwan's Home Delivery and help our organization meet its fundraising goals. When you order by December 31, 2016, 20% of product and 40% of eGift Card sales will go back to La Danse Fatale.


---
​Here are two ways to support us!

​

ORDER ONLINE:

1.VIsit

www.schwans-cares.com/c/29724

2.Click "Shop to Give"

3.Select team member, if applicable

4.Start shopping!

ORDER BY PHONE:

Call 1-855-870-7208 and provide Campaign ID: 29724.

This fundraiser is accepted by ALL Schwans online or phone-in pre-ordered deliveries, so spread to word to family and friends in other states.

*If you've ordered Schwans before directly from your delivery person at your door, you can go ahead and pre-order right online or call (855) 870-7208, as the drivers are unable to apply credit to this fundraiser without online or phone pre-orders.
---
Nutcracker Ballet Clinic

12/04/2016 - 1:00 p.m. to 3.30 p.m. (Check-in at 12:45)

​Register by 11/28/2016

Each year, La Danse Fatale dancers host a ballet clinic to raise money for their dance season. This clinic is open to dancers ages 3 to 10 years of age. No prior dance experience is required.

The class begins with the story of the Nutcracker, told by La Danse Fatale's artistic director, Julia Levina. The dancers are then grouped by age and have fun learning the choreography of the Nutcracker. The company dancers teach each age group various pieces of the story.

This event begins at 1:00, with a 12:45 check-in. Family and friends invited to enjoy a performance from 3:00-3:30 pm.

The Nutcracker Ballet Clinic is held at

Dance Arts Centre

- 18690 Lake Dr E, Eden Prairie, MN 55344

Dance Arts Centre 18690 Lake Drive East
Chanhassen, MN 55317

---
---
About La Danse Fatale

Founded in 2003 by dancer, instructor, and choreographer Julia Levina – La Danse Fatale performing arts company has become a favorite of the community. Since our inception, La Danse Fatale has performed in many Twin Cities venues including the Children's Theatre and Eden Prairie Performing Arts Center. La Danse Fatale is comprised of dancers ranging from ages 12 to 18 years of age. We offer performing opportunities for serious dancers as a transition to the professional stage.
Artistic Director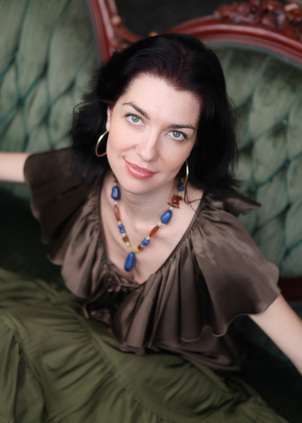 Artistic Director and choreographer, Julia Levina has a long list of performing and choreography credits. Julia grew up in Lviv, Ukraine where she studied dance at Lviv State Ballet school for 8 years and then taught for an additional 5 years. She went on to become a principal dancer for the Aquarius Dance Company in Ukraine and toured the world.


---
---