Current Events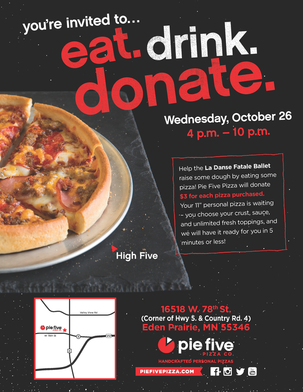 ​Pie Five Fundraiser to Support LDF
Wednesday, October 26th - 4:00 p.m. to 10:00 p.m.
​
​​
Where:
Pie Five
- (Corner of Hwy 5. & Country Rd. 4)
16518 W. 78th St. Eden Prairie, MN 55346
Help the La Danse Fatale Ballet raise some dough by eating some pizza! Pie Five Pizza will donate $3 for each pizza purchased.
Your 11" personal pizza is waiting – you choose your crust, sauce, and unlimited fresh toppings, and we will have it ready for you in 5 minutes or less!
---
---
About La Danse Fatale
Founded in 2003 by dancer, instructor, and choreographer Julia Levina – La Danse Fatale performing arts company has become a favorite of the community. Since our inception, La Danse Fatale has performed in many Twin Cities venues including the Children's Theatre and Eden Prairie Performing Arts Center. La Danse Fatale is comprised of dancers ranging from ages 12 to 18 years of age. We offer performing opportunities for serious dancers as a transition to the professional stage.
Artistic Director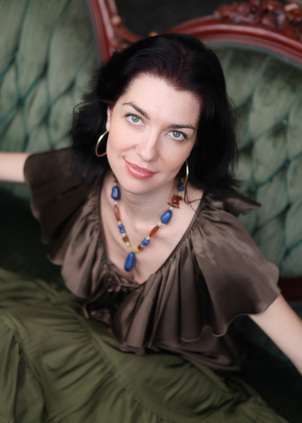 Artistic Director and choreographer, Julia Levina has a long list of performing and choreography credits. Julia grew up in Lviv, Ukraine where she studied dance at Lviv State Ballet school for 8 years and then taught for an additional 5 years. She went on to become a principal dancer for the Aquarius Dance Company in Ukraine and toured the world.


---