The Magic Key
15th Annual Performance Saturday, March 3, 2018
​at 7:00 p.m.
and
Sunday, March 4, 2018
at 2:00 p.m. Eden Prairie High School Performing Arts Center17185 Valley View Rd, Eden Prairie, MN 55346​

We are excited to be celebrating our 15th year as a non-profit ballet company! ​​This original piece incorporates ballet, pointe, and contemporary choreography and is the sequel to last year's production " A Clock of Curious Times".
​This premiere will certainly entertain and delight all ages with the story of a trapped ghost, evil spirits, a flamboyant magician, and a courageous young girl. The piece is centered around the Magic Key that can change the course of history; either by helping our main characters or sending them on a road of despair and destruction. Which one will prevail? Come and see for yourself!

Save the Date! More details to come! Make sure to add #LDF15 to celebrate with us!!
---
Take a peek at a recap of the past 14 years of
​La Danse Fatale while we prepare to amaze you with our 15th Anniversary Annual Performance!
---
About La Danse Fatale

Founded in 2003 by dancer, instructor, and choreographer Julia Levina – La Danse Fatale performing arts company has become a favorite of the community. Since our inception, La Danse Fatale has performed in many Twin Cities venues including the Children's Theatre and Eden Prairie Performing Arts Center. La Danse Fatale is comprised of dancers ranging from ages 12 to 18 years of age. We offer performing opportunities for serious dancers as a transition to the professional stage.
Artistic Director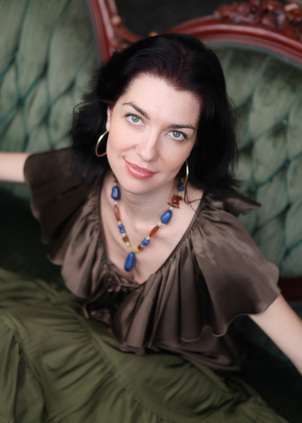 Artistic Director and choreographer, Julia Levina has a long list of performing and choreography credits. Julia grew up in Lviv, Ukraine where she studied dance at Lviv State Ballet school for 8 years and then taught for an additional 5 years. She went on to become a principal dancer for the Aquarius Dance Company in Ukraine and toured the world.


---
---